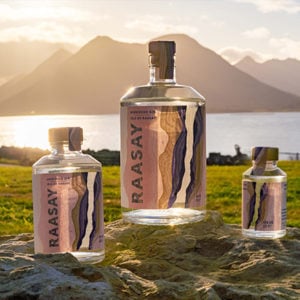 We are absolutely delighted to announce that the Isle of Raasay Gin has been awarded a bronze medal at the International Spirits Challenge 2020!
The ISC medal is an internationally recognised symbol of quality, and an endorsement from high profile tasting experts from across the world of spirits.
Our Isle of Raasay Hebridean Gin is the first legal spirit from an island rooted in centuries of illicit distilling.
Co-founder Alasdair Day commented:
"We are delighted that the Isle of Raasay Gin has been recognised by the prestigious International Spirits Challenge. The team on Raasay have crafted a dry, zesty, and refreshing island gin, combining local island botanicals with high-quality traditional gin botanicals. Raasay juniper, rhubarb root, sweet orange peel, and our malt spirit used as our 10th botanical are just some of the flavours you can expect."
Each bottle of our Isle of Raasay Gin is lovingly distilled, bottled and shipped direct from the island, and delivery is free on all orders over £30.