Our environment is key to what makes the Isle of Raasay, our community and our whisky so unique. As islanders, we are well aware of the challenges we face and our responsibility in trying to lessen the impact on our environment. Last year, two of our team members helped lead a crowdfunding campaign to bring a community hydro scheme to the island and raised over £600,000 for its construction. At the distillery, we've also worked on reducing waste in key areas. We've always been proud to donate our excess barley waste – in the form of draff – to local crofters here on the island to use as cattle feed. Over the last year we've also taken steps to produce our own recycled packaging materials on site for orders.
A Sustainable Future
This year, we are taking major steps towards our sustainability goals. We're excited to announce that in partnership with The Department of Chemical and Process Engineering, we are seeking to appoint a KTP Associate in the area of hydrogen energy with a focus on the development of a direct electrolysis process that can turn waste distillation products into hydrogen. We then plan on using this hydrogen to power our whisky distillation process. Alongside this, a key aim of the position will be to look into further decarbonisation approaches to our ongoing distillery processes.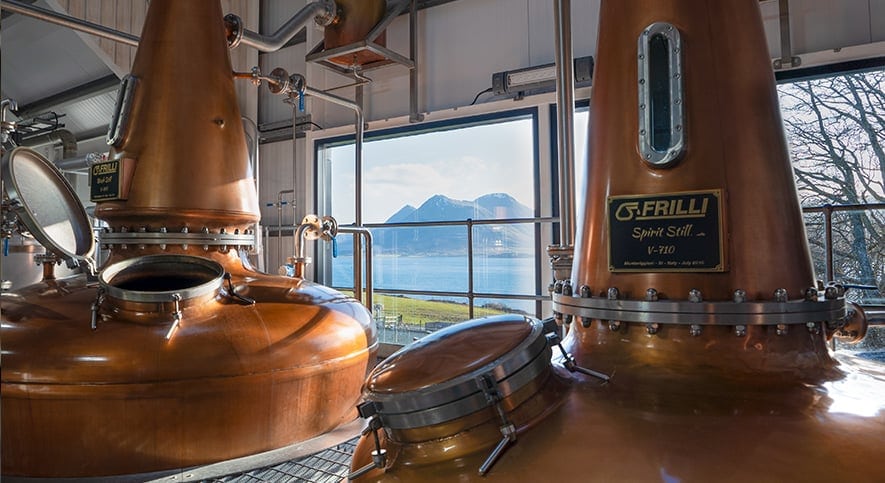 We are ambitiously working towards a significant and impactful change: reducing over 83% of current carbon emissions to enable the production of whisky products that are aligned with a net zero future
Through implementing sustainable practices and developing environmentally friendly products. This is only the beginning: we want to affect positive change in the future of our business, our island and the community that drives everything we do here. In the process, we hope to achieve positive change in the Scotch whisky industry.
Now Hiring
The KTP Associate will be employed by the University of Strathclyde but will spend most of their working time on the company's premises on the Isle of Raasay. A key feature of the KTP position is a personal training and development allowance of £4,000 that you can use to develop skills related to the project that will help you advance your career.
More Information
To be considered for the post you should hold a PhD in Chemical Engineering / Applied Chemistry / Mechanical Engineering or a closely related subject, or a Masters-level qualification in chemical (or electrochemical) engineering together with specific relevant industry experience is essential. The successful candidate will have sufficient knowledge in chemical engineering, preferably with experience in bioenergy, hydrogen fuel or electrolysis, as well as experience or capability in process modelling of energy and chemical systems, particularly in the use of Software (e.g., Aspen) or computer programming for process optimisation.
Work location: Borodale House, Isle of Raasay, Kyle IV40 8PB
Closing Date: 20/02/2022
Informal enquiries about the post can be directed to Dr Jun Li, [email protected]
Apply Online